So, I've never actually posted any of my measurements/weight ect ect. A big reason being, the majority of the weight loss blogs out there, are people on a mission to lose a LOT. A lot more than I could afford to lose! In comparison, what I'm at now could be a goal for many, so I almost feel guilty for not feeling happy with what I have. But, the fact is, I AM overweight. I'm NOT happy about it. I'm out of shape. I eat (or ate) like crap. I'm not on some crazy celebrity diet to resemble the Olsen Twins. I simply just want to get back in shape. Hey, I even use MYSELF for inspiration.
(You may need to click on the pictures to view the whole picture)
Here I am, August of 2006, and roughly 140 pounds. Bangin'.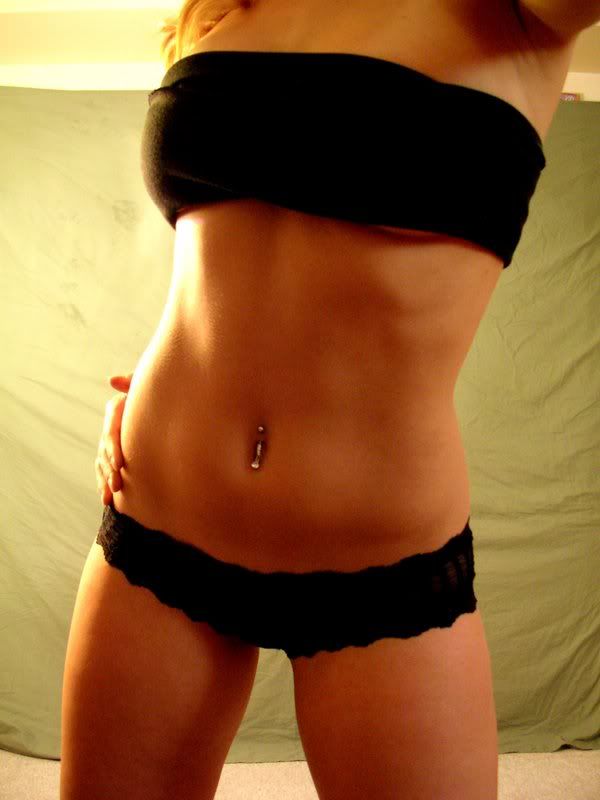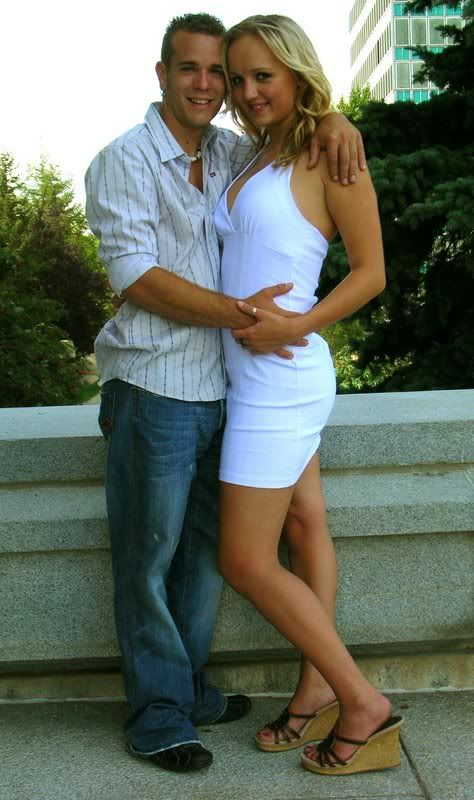 A year later, 150ish pounds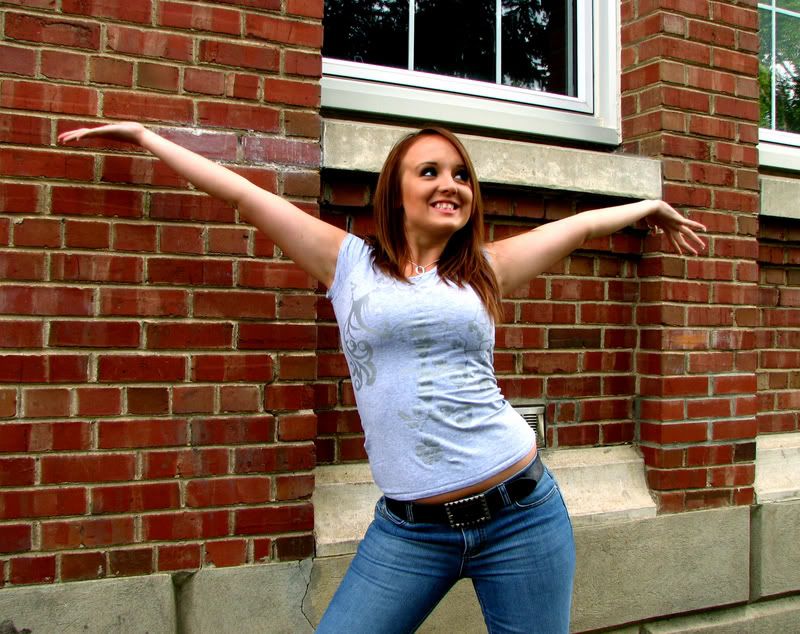 Another year later, 160ish pounds
And, from 3 weeks ago, my "official" before pictures at 172 pounds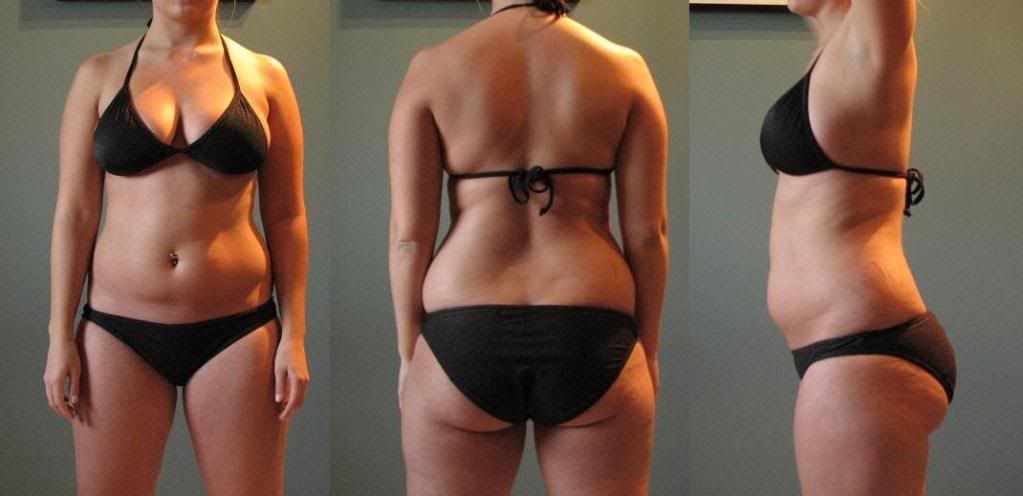 And that, is my breaking point. I don't want to have to make it a goal to get to "onederland" because I don't intend to ever leave it! I want to get in control NOW, before I completely let go. So, there you have it. In short, a goal would be about 130 pounds, but we'll see how I feel/look.
Oh, and measurements...
Waist - 33"
Hips – 39"
Butt – 44"
Thigh (left) – 27"
Calf – 15.5"
Arm – 13"
And I'm roughly 5'6" - 5'7"
I'm REALLY excited to take new pictures soon, because I can see the change, and so does the tape measure!